<! -- NEWS HEADLINES HERE NEWS HEADLINES HERE NEWS HEADLINES HERE -->


You may see changes
at your Kroger store
Kroger is planning to revamp at least 20 to 30 percent of its 2,793 stores, the Cincinnati-based company recently announced.


---


Columbus MLS team likely moving and that's good for Cincy (and Newport)
Columbus MLS team wants to ditch city for Austin -- and that could help with the Cincinnati bid, say newspaper reports. FC Cincinnati is considering Newport for its stadium.


---


A foodie gift to deputies
from local church
Boone County Sheriff's Office, says: Special thanks to the members of Burlington Baptist Church for providing lunch (Chick-Fil-A) to second and third shift.


---


Newport Steel mill
becoming a distant memory
Although it wasn't that long ago, seems hard to believe that the region had a huge steel mill in Wilder called Newport Steel.


---


Creepy: Man appears out of nowhere at Twin Tunnels
According to local legend, a man was killed in one of the tunnels here back in the 1930's, and if you come here after 10:00 pm, you will see him in or near the tunnels.


---


He's coming to Cincinnati, but first, take a look at this according to news reports.
Florida governor declares state of emergency for white nationalist Richard Spencer's visit.


---


Somehow, Covington schools thought handcuffing was OK
A federal judge found that it was unconstitutional for school resource officers to handcuff two Covington elementary school students in 2014.


---


Teen on skateboard struck
by car in Hebron
A teenager is fighting for his life after being hit by a car while skateboarding in Hebron.


---


Cincinnati Fire Department pulls body from Ohio River bridge
The Cincinnati Fire Department says they found a body in the Ohio River Saturday morning.


---


Creepy: Ghostly woman
seen walking across bridge
Reports from this area are often of a woman in white, walking the bridge, sometimes crying, others say yelling for help.


---


Bengals: 50+ years
Bengals were founded in 1967 as a member of the American Football League (AFL) by former Cleveland Browns head coach Paul Brown. Brown was the Bengals' head coach from their inception to 1975.


---


Conner High School teacher was arrested for inappropriate contact
A Conner High School teacher was arrested for the inappropriate contact and texting (sexting) with one of his students.


---


Three in Covington steal food
from a delivery person
Even the delivery person isn't safe when in Covington.
Comments at NKY Life >


---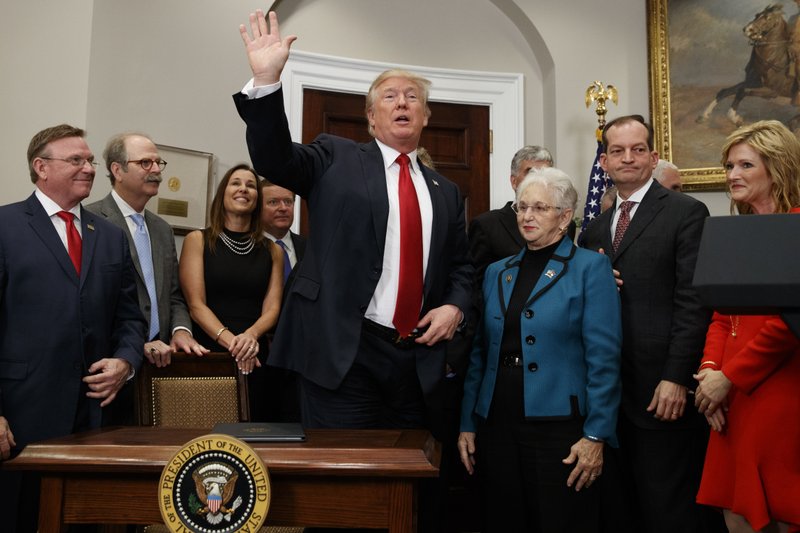 Trump cancelling subsidies likely means end of Obamacare
Trump to issue stop-payment order on health care subsidies. Says the payments are illegal because the Congress failed to act.


---


Seriously? Hotel in Georgetown KY allows horses
Many hotels have policies to include your furry family members, but often establishments only allow dogs and cats -- sometimes with strict limitations.


---


Seniors will get an extra $25 a month from Social Security
Preliminary figures suggest that the annual increase will be around 2 percent, which would mean an extra $25 a month for the average beneficiary.


---


Naked man threatens police with a tomahawk in bizarre altercation
A naked surburban Cincinnati man ran at cops with a tomahawk and bayonet telling them to shoot him.


---


Newport police investigating after pumpkin shatters windshield
Newport Police are investigating after someone smashed a pumpkin through the rear windshield of a car on 16th Street.


---


Rowan County clerk Kim Davis
re-emerges -- in Romania
The Kentucky official who was jailed in 2015 for refusing to issue marriage licenses to same-sex couples has been advocating against gay marriage this week thousands of miles from home -- in Romania.


---


That body seen in river last
weekend? It's been found
That body someone reported seeing last weekend in the Ohio River that NKYNews told you about on Friday and updated on Saturday ? It was recovered on Wednesday. No further details at this point. Photo is from last weekend.


---


Best bets: Week 8 in
high school football
It's the second-last week of league play in Northern Kentucky, and home-field advantage is on the line in practically every district. Here is a look at the Best Bets for Northern Kentucky in Week 8, at the link.


---


Cincinnati light
show underway
Cities across the world have been doing light shows. The travelling show comes to Cincinnati.


---


KY legislator to introduce legalize pot bill; Governor loses his mind
But that caused the state's governor to lose his mind because he doesn't like the baked edibles.


---


Congressman says he carries gun while in Northern Kentucky
We get it if he's talking about Covington, but all of Northern Kentucky?


---
Yet another shooting in Covington
There has been yet another shooting in Covington. 911 Dispatch says a person has been wounded in the East 16th Street area Tuesday evening.


---


Man charged in fatal
crashes on Dixie Hwy
Maxwell Detzel of Fort Thomas was arrested Tuesday on one count each of manslaughter, DUI 2nd offense and assault. He also was charged with two counts of criminal mischief.


---


City delays your right
to get drunk on Sunday mornings
The city has pushed aside a suggestion that certain alcoholic drinks be allowed at restaurants and bars beginning at 9 am on Sundays. It was an effort to compete with Over-the-Rhine and other neighborhoods in Cincinnati, because Covington establishments are slowly losing customers to restaurants across the river.


---


Why are factory workers
quitting in droves?
Government data shows workers in the sector are giving up their jobs at the fastest pace in a decade. That's a powerful sign, economists say, that workers think they can find work elsewhere.


---


Covington crime problem stymies Postal Service's plan
The Postal Service wants to deliver mail using golf carts and similar vehicles in Covington. The City Commission is against it, in part, because of the city's notorious crime problem. Commissioners fear the packages would be stolen from the carts.


---


Duke Energy still throwing money around even after claiming it needs
a 17.4% rate increase
While it intends to raise rates 17.4%, it's still giving away money, even to for-profit companies


---


Most people didn't know Latonia had a police substation
Nevertheless, the Covington City Commission approved a new lease with Ritte's Corner building owner Rick Kennedy on Tuesday. Interestingly, the amount of the lease is not specified on the meeting agenda.


---
'The war on coal is over' says EPA chief
What is the most popular Halloween candy in Kentucky?
Local TV news has lost 31% of its viewers
People magazine says the Brown Hotel in Louisville -- home of the 'hot brown' -- is the state's most popular restaurant.
---


Two NKY high school football
teams in the Top Ten
Two local high school football teams in the Top Ten in the Class A state high school rankings.


---


Join the conversations
There's always something to talk about at "Northern Kentucky Life" on Facebook.


---


Driver in Latonia boy's
death pleas not guilty
The driver accused in the deadly hit-and-run that left a child dead in Covington pleaded not guilty Monday morning.


---


Repost: Carly Pearce breaks through with 'Every Little Thing'
The Northern Kentucky native began a gradual but assured assault on country radio last spring with the breakup ballad "Every Little Thing," a pensive song that showcases a hushed, glowing vocal presence.


---


Latest Kenton County pleas,
mostly from Covington
A new batch of guilty pleas in Kenton County. Know anyone? Check the list.


---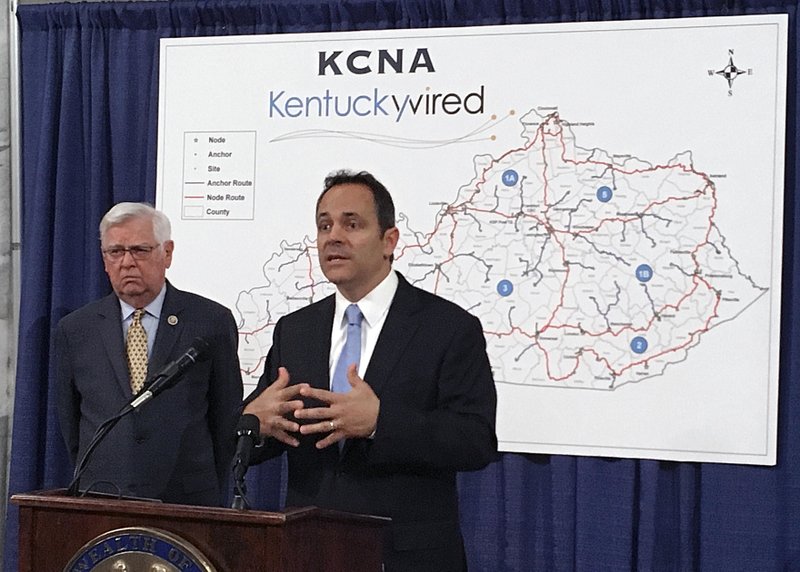 Another government boondoggle: State's broadband service in trouble
Kentucky's plan to build one of the country's largest publicly owned broadband networks is suffering from cost overruns, construction has been plagued by delays, forcing the state to pay $7 million in penalties.


---


Football team honors
boy killed in Latonia
Eli Kindt, 6, died when he was hit by a car in Latonia, according to police. He was riding his bike at the time of the incident.
Comments at Latonia News >


---


Rabbit Hash to introduce
its own beer brand
After the little historical society spent 2016 complaining about a Cincinnati brewery's plan to honor the hamlet of Rabbit Hash by using its name (a plan since canceled), the general store has decided to market a beer called "Rabbit Hash General Store Golden Ale".


---


Homes, cars in Covington
tagged with graffiti
A number of houses and cars in the area have been tagged with hateful messages. Local 12 found a couple on Bakewell Street scrubbing away graffiti with brushes and sandpaper.


---


Kentucky 40, Missouri 34
Kentucky football held on for a 40-34 win over Missouri on Saturday night. Find the box score and recap below.


---


Bad PR: Few attended bluegrass festival at Devou Park
Few attended the DevouGrass Music & Arts Festival Saturday. It wasn't well promoted. Could be a huge yearly event if only organizers understood the value of promotion. This happens a lot.


---
Latonia child struck
and killed by vehicle
The child was hit near the intersection of Decoursey Avenue and East 32nd Street around 4:30 pm while riding his bike, say 911 Dispatch reports. The driver was later arrested.
Comment at our Latonia News neighborhood page >


---


Highlands shuts out Dixie Heights
Nick Veneman caught four touchdown passes and finished with five receptions for 153 yards as Highlands blew out Dixie Heights, 47-0 on Friday.


---
Dowds leads Camels
past Connor Cougars 54-28
The Campbell County Camels traveled to Hebron it turned into the Alex Dowds Show on its way to a 54-28 win over the Conner Cougars at Fred Nevel Stadium.


---


No body found in Ohio River
There were reports of a person floating in the Ohio River near the Suspension Bridge. Rescue crews were on the scene Friday evening, but found nothing.


---


Cincinnati area 'terminally
uncool' to get AmazonHQ2?
"Its reputation for being a quiet, relaxing place to raise a family is a minus when competing with places like San Francisco for young techies."


---


Best bets in high school
football -- week 7
Check out the best bets for Northern Kentucky for week seven.


---


Fall is great time
for a yard sale
Fall is always a great time for yard sales. Here's the listing for this weekend's sales across NKY and Cincinnati.


---


Timely 'Frankenstein' production now at Newport theater
Victor Frankenstein's grotesque and bewildered creature wanders world seeking acceptance and compassion. Mature sexual content and violence.


---


Bob Evans in Newport
permanently closes
Bob Evans in the Newport Shopping Center has closed permanently after 22 years.


---


Air Care responded to
rollover crash in Burlington
One man was flown to University of Cincinnati Medical Center shortly after the 7:40 a.m., they said. The accident was reported on Camp Ernst Road near Camp Ernst Lane.


---


Bluebird Brew Cafe offers
life lessons for students
Highlands High School has its own coffee shop, the Bluebird Brew Cafe. It's a student run business where students can develop lifelong work skills.


---


Woman charged with murder after admitting to shooting husband
A fatal shooting investigation was underway in Northern Kentucky Wednesday morning after a woman called 911 and said she shot her husband, according to Gallatin County dispatchers.


---


Went on shopping spree at Fort Wright Walmart using stolen card
On September 14, 2017 at 5:30 pm, two males and two females entered the Walmart, located in Fort Wright, KY. They made several purchases with a stolen credit card, totaling $ 1,730.32.


---


I-75 was a mess Thursday morning
I-75 northbound traffic was backed-up all the way to Turfway Rd to the bridge and beyond. At-dawn rain and a wreck in Cincinnati being given as the reason.


---


Boone County school parents upset over busing delays
Boone County Schools is in need of bus drivers and parents want the district to take more action.


---


Kroger shares rise on
rumor it's about to be sold
Shares of Cincinnti-based Kroger Company rose Tuesday as traders circulated chatter of a potential bid from Dutch retailer, Koninklijke Ahold Delhaize.


---


Covington postpones Licking River Greenway expansion
While the City of Covington continues to throw money at groups and organizations who should be capable of raising funds on their own -- and to new small businesses who shouldn't be in business unless they have good credit -- the Commission is postponing the trail expansion.


---


Country Pumpkins fall
festival is now a big deal
DRY RIDGE: In 2000, the Colson family began selling pumpkins on the side of the road, trusting passersby to leave their payments in a simple honesty box.


---


FedEx hiring holiday workers at Independence warehouse
FedEx has announced that it expects to add more than 50,000 seasonal positions throughout its network to help the holidays arrive this year, including hiring 1,100 people in Northern Kentucky at their facility in Independence.


---


Boone County Sheriff looking for this 'person of interest'
This person is a general person of interest in an ongoing investigation.


---


Check out who's in
trouble in Kenton County
Here's the list of people convicted in Kenton County, September 25-29


---


Burlington KY child actor to star in Travolta film
Travolta plays Gotti while Silas Mayer, of Burlington, nabbed a role as the mob boss in his youth.


---


Boone County invites residents to have 'coffee with a cop'
Sheriff Michael A. Helmig is hosting our local flavor (if you will) by inviting Boone County, KY residents to join him and his staff for coffee and conversation on Wednesday, October 4, 2017 at Paradise Donuts.


---
---


Fans burn NFL gear at NKY restaurant
Some people in Northern Kentucky said they are fed up with those in the NFL disrespecting the nation's flag and anthem. The owner of a bar in Wilder invited those people to destroy their NFL gear outside.


---


14-year-old boy was
struck by vehicle in Florence
A 14-year-old boy was struck by a vehicle and hospitalized Monday morning, a Boone County dispatcher said. The teen suffered non-life threatening injuries when he was hit on the corner of Scott Drive and U .S. 42 just before 7:30 a.m., she said.


---


Draft order set;
Reds to pick 5th
Both the San Francisco Giants and Detroit Tigers had designs on the postseason in 2017. For a variety of reasons, things didn't work out as planned. The consolation prize? Getting to pick at the top of the 2018 Draft.


---


Two arrested after overnight car break-ins in Latonia
Reports of several car break-ins in Latonia. One adult and a juvenile have been arrested, says 911 Dispatch.


---
---


First legal 500-acre hemp farm unveiled near Cynthiana
First legal 500-acre hemp farm in Kentucky unveiled near Cynthiana.


---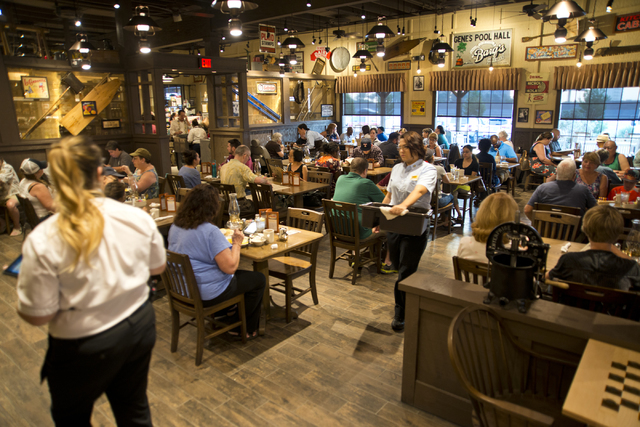 Cracker Barrel in Campbell County starts hiring on Monday
Told you about this, but as a reminder: The new Cracker Barrel store in Cold Spring starts hiring on Monday. Details at the link. It opens around October 30th.


---


People are feeding
kittens to snakes
The reports have come from different places in the Tri-State including Covington, Hamilton and Middletown.


---


Man Dressed As Coke Bottle Robs Kentucky Restaurant
Police in Kentucky are having a tough time investigating a robbery of a Rally's restaurant Monday morning.


---


Sick video: Woman
stages her own abduction
Police say Thelma Williams posted images of herself on Facebook showing her bound, gagged and crying for help.


---
---


US 27 pavement project begins in Campbell County
Work will take place from KY 471/Sunset Ave. in Highland Heights continuing north through Ft. Thomas to the I-471 ramps. Motorists need to watch for crews and lane closures.


---


Northern Kentucky schools
are not at top performance
The schools that performed well on the newly released 2017 state achievement tests had the most students scoring at high levels, called proficient or distinguished, in math, reading or social studies.


---


One of Covington's oldest companies still serving you
Fedders Feed & Seed has been in business since 1875 and carries a full line of lawn and garden, pet supplies, bagged mulch, bulk mulch and much more. Stop by! Also has an Edgewood location.


---


Gateway College's student loan default rate improves a bit
Gateway Community College had a 23.1% student loan default rate, and that's an improvement.


---


Crews in Northern Kentucky
battled a house fire overnight
Crews in Northern Kentucky battled a house fire Thursday morning. It broke out about 4:15 a.m. in Ft. Mitchell on Leathers Road off Dixie Highway.


---
---


Best bets in high
school football
It's Week 6 in Northern Kentucky, but the majority of key matchups still involve non-district foes. Smaller schools Beechwood and Lloyd look to pull out wins against Simon Kenton and Conner, respectively, and Ryle takes on Indianapolis power Cathedral.


---


State may require most
Medicaid recipients to have a job
Kentucky's proposal stipulates that in order to receive Medicaid, participants who are of "working age" and do not have documented disabilities must work at least 20 hours per week


---


Covington recognizes
who saved a life
The City of Covington presented seasonal Department of Public Improvement employee William Thompson and former employee Zach Sullivan with "Health & Safety" award certificates, honoring them for their heroic actions in saving a man's life.


---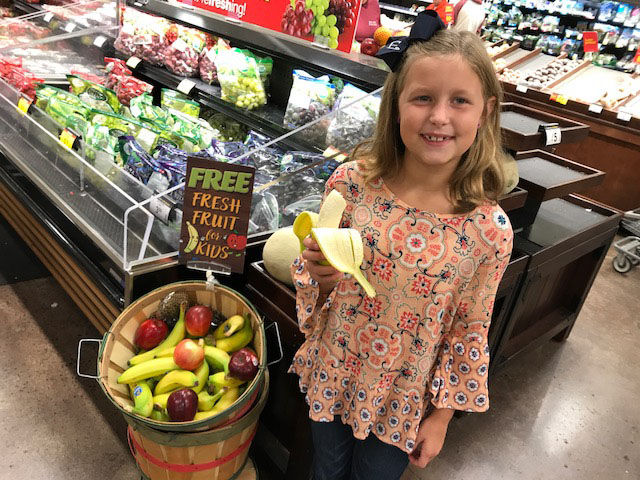 Parents write approvingly about free fruit for kids at Kroger
Kroger stores are offering free fruit to kids who are accompanied by a grocery-shopping parent.


---
---


Program pairs hurricane-affected schools with willing donors, like
Grant County Middle School
Hallie Booth, principal of Grant County Middle School in Dry Ridge, ended up paired with Sanford's school in Aldine ISD after spotting "Principals Helping Principals" on Twitter.


---


Armed Forces Memorial in Devou Park to be rededicated
On Friday, September 29, at 4:30 p.m., the City of Covington will host the grand opening ceremony for the Armed Services Memorial in Devou Park.


---


Cincinnati continues to
have 911 disruptions
When Matt Woods saw a possibly drugged driver going down the street "like a bat out of hell," he dialed 911. He says he "called for five minutes — no one would answer."


---


Florence police officer
has new friends
Florence Police Sgt. Rettig made some new friends last week at Back The Blue NKY Hidden Rock Club. "Special thanks to Marissa, Scarlett, Levi, and Cody for your awesome artwork!".


---


Ten great
Rabbit Hash photos
These ten great photos of Rabbit Hash that go all the way back to 1894 may make you say "wow".


---


Kentucky ANG establishes air hub for Hurricane Maria relief
Thirty two members of the 123rd Contingency Response Group departed the Kentucky Air National Guard Base on Sept. 23, 2017, to establish an air cargo hub that will support Hurricane Maria relief operations across the Caribbean. Northern Kentucky News linked report.


---


Tracking a fall cold front
Our run of summer temps is coming to an end, as a fall cold front charges into the Bluegrass State. This front arrives Wednesday night, bringing much cooler air for the next several days.


---
Click for older headlines >
---




<! --do not removed -->



<! -- WEATHER JOBS HELP WANTED TRAFFIC COLUMN --> <! -- WEATHER JOBS HELP WANTED TRAFFIC COLUMN -->


Our NKY communities
on Facebook:

Boone County News 17,966+

Campbell County News 8,611+

Covington News 10,998+

Grant County Buzz 3,696+

Kenton County News 11,341+



Latonia News 8,692+

Northern Kentucky Life 12,154+

Old NKY Photos 10,333+

Cincinnati News 18,419+

NKY Directory 7,892+





---
Join the
conversation >
Obituaries >
Old NKY >
Real time
traffic cams >
Traffic by Waze >
Help Wanted >
<! -- PROMOTIONS PROMOTIONS PROMOTIONS --> <! -- PROMOTIONS PROMOTIONS PROMOTIONS -->