<! -- NEWS HEADLINES HERE NEWS HEADLINES HERE NEWS HEADLINES HERE --> <! -- add NORTHERN KENTUCKY to copy -->


Driver, 66, killed in NKY crash; medical issue may be to blame
On Monday, November 13, 2017, at 6:01 p.m. a single vehicle traffic collision near 14553 Walton Verona Road in Verona, Kentucky (Boone County) claimed the life of the driver.


---
Check for more headlines and events
at NKY News on Facebook >
Because more Northern Kentucky news is posted at FB than at traditional news sites.
---


What ever happened to the hamlet of Sugartit in Boone County?
This once thriving community in Boone County was also known as Gunpowder. It initially stood between Union and Florence at the Kentucky Route 237 and US Route 42 intersection.


---


Satisfy Your Sweet Tooth At This Epic Donut Bar In Fort Thomas
If this sounds right up your alley, then you need to head to Fort Thomas and visit "Top This Donut Bar": an epic spot to get fresh-from-the-oven donuts, topped any way you can imagine.


---


Cincinnati, Nashville make moves in busy week for MLS expansion
The MLS expansion picture gained some clarity this week, with signs of forward movement in Cincinnati, Nashville and Miami, while Austin began to explore the viability of a relocated Columbus Crew.


---


Honor Run Marathon raises money to send veterans to memorials
The Honor Run Half Marathon took place in Florence Sunday. The start and finish is at the Florence Y'all water tower and the route is through Florence and Boone County.


---


80-year-old Army vet surprised by fellow soldiers in Covington
Army veterans from across the country came to Covington Friday to surprise their old sergeant. 1st Sgt. Norman Nunley served in the Army for 25 years and fought in the Korean and Vietnam wars.


---


10 Incredible Waterfront Restaurants Everyone In Kentucky Must Visit
It is not just about pizza here, but the pizza is really good. Diners can enjoy subs, salads and pasta, as well as signature pizzas, good brews and a decent view.


---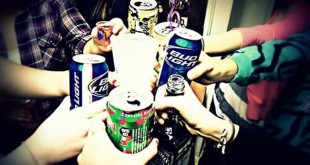 14-year-old son ends up at hospital after Hebron party
A woman said her 14-year-old son, and possibly more juveniles, ended up in the hospital after a high school party in Boone County, Northern Kentucky.


---


They say Family's Main Street in Walton is 'scrumptious'
If you're looking for some ultimate comfort food, then you have to try any meal of the day at Family's Main Street Restaurant in Walton.


---


Man up for parole 25 years after murder of Ft. Wright woman
It's been 25 years since Carlos Faulkner was sentenced to life in prison for the brutal murder of Lesley Briede.


---


This guy and an accomplice stole this dog from a pet store
This guy and an accomplice stole this dog from a pet store in Florence. He joins our list of recent thieves in the area.


---


Woman who robbed Hebron bank arrested in Kansas
Kroger's Kitchen 1883's "New American Comfort" menu is a melting pot of American and international flavors. Now open, it's located at 9003 U.S. Highway 42 in Union, KY, the restaurant will operate daily offering lunch and dinner along with brunch on Saturdays and Sundays.


---


Woman who robbed Hebron bank captured in Kansas
On Tuesday, November 7, an officer of the Kansas Highway Patrol stopped a reported stolen Ford pickup truck on I-35 in El Dorado, Kansas, being operated by Sara Gothard.


---


Gries rolled into
courtroom on hospital bed
Daniel Gries hearing underway in Kenton County. He's the person who slammed his car into the Pollitt family's car on a road in Independence. (1:37 pm) Raycom Media tweeted photo. Kenton County Police say Greis was going 96 MPH when he hit the Pollitts. The speed limit is 55 MPH. His cash bail has been set at $1,000,000, Northern Kentucky newspaper.


---


First annual NKY
home ownership fair
Interested in buying a home? Not sure where to begin? Ask the experts and attend the first annual NKY Home Ownership Fair! NKY Home Ownership Fair will be on Saturday, November 11 from 10 am-5pm at the Life Learning Center, located at 20 West 18th Street, Covington, Ky


---


Dry Ridge-based state representative confirms he signed harassment settlement
Kentucky Rep. Brian Linder has confirmed that he is among four Republican lawmakers who signed a settlement with a female House Republican Caucus staffer over sexual harassment allegations.


---


Greis speeding at 96 mph when he slammed into Pollitt's car
Kenton County Police say Daniel Greis was going 96 MPH when he hit the Pollitts. The speed limit is 55 MPH. His cash bail has been set at $1,000,000 during a court appearance. Raycom Media tweeted photo.


---


Woman convicted of forgery in connection with Hubers
trial sentenced
A Fort Thomas woman convicted of forging signatures on a petition filed in a Campbell County murder trial has been sentenced.


---


Man in custody after house fire in Covington, arson suspected
The house is reportedly near the intersection of Banklick Street and W 14th Street. The man who lived at the residence is in police custody.


---


'Color of the Leaves': NKU student overcomes adversity through playwriting
When NKU sophomore Isaiah Reaves first started writing "Color of the Leaves," he wrote out of hobby; he was completely blind to the impact it would eventually have on his readers.


---


Alexander spot the
best diner in Kentucky?
A national website says Alexandria's Spare Time Grill is the 'best diner' in Kentucky.


---


A long list of guilty
pleas in Kenton County
A long new list of the most recent guilty pleas in Kenton County: Check them out.


---


Parish Kitchen in Covington is
asking for donations
It's asking people to donate new sleeping bags and new twin size blankets. Parish Kitchen is located at 141 W. Pike Street.


---


Eight old Northern Kentucky photos you may enjoy seeing
Photos from times past, from communities across Northern Kentucky.


---


Seven mountains in Kentucky to visit in your lifetime
When the mountains are calling your name, head to these 7 spots throughout Kentucky that will satisfy your needs.


---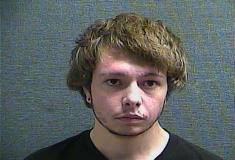 Subway shop near Elanger robbed; suspect later arrested
The Subway shop robbed on Sunday is at 1790 Airport Exchange Boulevard near Erlanger. Harry Lindle was arrested after emerging from a nearby woods where he was apparently hiding.


---


Told you about the Erlanger shootings on Sunday, here's
an update
Erlanger police statement on that weekend shooting, three people were wounded.


---


Winning Powerball was
sold to Falmouth resident
A Falmouth man is tens of thousands of dollars richer after winning a lottery. Eric Garrison matched four of the first five numbers in last week's Powerball drawing.


---


Store thieves in Florence and police are looking for them
Recognize them? A list of thieves at Boone County stores, and police want your help to find them.


---


Erlanger artist finds success following passion
Emily Howard spends her time working in her studio in the basement of her home in Erlanger, Kentucky, showing at different art fairs around the region and maintaining her extremely popular Instagram account.


---


NKY River Monsters quarterback to start new weight loss project
"The Hefty Lefty," was just one of the many nicknames for former UK quarterback Jared Lorenzen.


---


Family concerned after lost dog able to escape from NKY animal shelter
A Northern Kentucky family is upset after their dog went missing from the Gallatin County Animal Shelter this week.


---


Rand Paul is 'tackled
from behind' by neighbor
Rand Paul is 'tackled from behind and attacked by his Democrat-voting doctor neighbor while mowing the lawn at his home in exclusive Kentucky gated community.'


---


Florence buying
nursery is old news
Old news posted today by Enquirer with regard to the old Florence Nursery. The city actually agreed to buy the property from Michael and Rachel Tallis on October 17, 2017. 5.03 acres for just over $600,000+. As noted back then, no immediate plans for the property.


---
---


Hebron bank robbed;
suspect on the run
On Thursday, November 2nd, at approximately 3:00 p.m. a lone woman robbed the BB&T Bank located at 2110 North Bend Road in Hebron after presenting a demand note and leaving with an undetermined amount of cash.


---


When 58 people died in a plane crash on airport approach
American Airlines Flight 383 was a nonstop flight from New York City to Boone County KY on November 8, 1965. 58 of the passengers died before arriving. Northern Kentucky newspaper.


---


Best bets: Week 11 in
high school football
The playoffs are upon us in Kentucky, and we all know what the first round means: Lots of blowouts because the KHSAA has way too many classes. There should still be some quality contests this week, however, especially in the 2-vs.-3 matchups.


---


Gasoline prices are
creeping up in NKY
Gasoline prices are creeping up in Northern Kentucky. While the average in the state is $2.46, Northern Kentucky's gasoline is about $2.63 a gallon.


---


Police looking for
these suspected thieves
A listing of suspected thieves in the Boone County area.


---


Pattern change brings
warm start to November
Low temperatures will be warmer-than-average as well. Temperatures will generally stay above freezing into early next week from the Northeast into the southern Great Lakes, while lows in the South will only dip into the 60s for much of the region.


---


New mural in
Covington dedicated
This one shows the area near the Suspension Bridge during the Great Flood of 1937.


---


New deputies
for Boone County
Boone County Sheriff Helmig has sworn in four new deputies: Richard Pauls Jr., Geoffrey Murphy, Benjamin Kunkler and Brandon Smeltzer and welcomed them to the team.


---


Amazon HQ2 coming
to the area? Don't bet on it
Cincinnati and Northern Kentucky made a joint bid for Amazon's HQ2, but the odds of the region landing the second quarters seem slim, at least according to online betting site Paddy Power.


---
---


More Kmart's closing, Dixie Highway hanging in there
Kmart is closing four more Kentucky stores but the one on Dixie Hwy is hanging in there.


---


Beloved school crossing guard struck by car while on the job
A Fort Thomas crossing guard was struck by a 77-year-old driver while working in the middle of Highland Avenue early Thursday morning in front of Ruth Moyer Elementary.


---


Alexandria business owner tracks down vehicle robbery suspects
An Alexandria store owner tracked down a thief on Wednesday, but police still need help making an arrest. Bruce Lagroy owns Northern Kentucky Motor Sports.


---


Covington chase ends with car flipping over near hospital
A police chase in Covington ended with the car flipping over near St Elizabeth hospital. The driver has been taken into custody.


---
---


Necklace lights on Suspension
Bridge turned on
The necklace lights on the John A. Roebling Bridge were turned on Tuesday night, October 31. These lights have been turned off since last fall due to needed repairs and upgrades.



---


You'll recognize local
scenes in new movie
Covington scene in The Killing of a Sacred Deer movie, here's the trailer: But the horror-thriller film has its principal photography in Cincinnati, filming at The Christ Hospital. It was also shot in the Hyde Park and Northside neighborhoods.


---


Kentucky man impersonating cop pulls over real officer
An alleged police impersonator is facing serious charges after police say he tried to pull someone over, only to learn that the person was a real police officer.


---


Browns fumbled McCarron trade
The Bengals and Browns almost pulled off a trade for AJ McCarron, but the Browns managed to mess it up.


---
---


Mobster owned Toby Keith bars, including at Cincy Banks
Before he was accused of using his chain of Toby Keith restaurants to defraud developers out of tens of millions of dollars, Frank Capri was a "made man" in the New York Mafia.


---


Driver in Covington crash in custody, to be charged with OVI
A motorist is in police custody facing an OVI charge after causing a crash that sent one person to a hospital overnight, Covington police said.


---


Woman later dies after
being struck by car
Police said around 7 p.m. on Tuesday, a woman was driving on Dixie Highway. When she turned onto Sleepy Hollow Road, police said she struck Ida Pancioli, 66, of Park Hills, who was crossing the street.


---


American Indian civil rights leader dies; lived in Boone County
Dennis Banks, American Indian Civil Rights leader has died at 80. He lived in Boone County in the 90s.


---
---


High school football
playoffs, first round
Here's the schedule for the high school football playoffs, in the first round.


---


Meijer claims its home delivery service is popular
The retailer recently surpassed 500,000 deliveries and is on-track for more than a million deliveries by year-end, according to a company release.


---


Cincy bypass seems to have the support of Governor Bevin
In Northern Kentucky, the eastern bypass would begin around California in Campbell County, continue south of Visalia through Kenton County and then on into Boone County.


---


Cracker Barrel in
Cold Spring now open
Cracker Barrel in Cold Spring opened before the crack of dawn, Monday morning.


---


Natural gas rates up 13%
for winter in Kentucky
Kentucky residents who heat their homes with natural gas will see higher prices at the start of the 2017-2018 heating season than they did a year ago. Northern Kentucky news report.


---


Services for the infant who died after a wreck will be held midweek
GoFundMe has raised $23,000+ for Chase Knapp's funeral expenses, he was killed in the aftermath of a wreck in Burlington


---


Incident at Latonia
shopping center on Sunday
All those police officers at Latonia Plaza Shopping Center Sunday afternoon?


---


Services for Pollitt family set; will be held in Alexandria
Visitation for the Pollitt family is November 1 at Cooper Funeral, Alexandria, from 2 pm. until 8 pm. Services for the family will be the next day, November 2 beginning at 12 p.m.


---


NKY football round-up: Week 10
The regular season came to an end on a rainy Friday night in Northern Kentucky. We take a look at how each of our ranked teams in action fared in Week 10.


---


Florence man crushed to death by pick-up truck
A resident was pinned under a pickup truck he had been working on in the parking lot. 64-year old Rocky D. Creekmore was underneath his jacked up Chevrolet Silverado pickup truck working on it when it fell from its supports on top of him.


---


Two people were badly
injured during a crash
A pickup truck and a taxi collided at the intersection of Burlington Pike and Turfway Road before 8 a.m.


---


Union man campaigns to
help wife find kidney
A Union, KY, man is hoping someone will see his plea and help save his wife's life.


---


Governor says Whalen's support of a pension split 'big mistake'
Local officials, including Florence Democratic Mayor Diane Whalen have advocated that the County Employees Retirement System (CERS) separate from the Kentucky Employee Retirement System; that's something Bevin is strongly opposed to.


---
Enquirer apologizes for racist story, presentation
Among the many ways racial injustice shows up in American society is how people of color are portrayed or perceived in the news media.


---


Cracker Barrel in Cold Spring opened today, 6 am sharp
Cold Spring, it's official. It will be ready to serve you a delicious meal starting on Monday, October 30 at 6 AM.


---


Crucifix vandals
at NKU caught on tape
These people were caught on camera destroying the Right To Life display at Northern Kentucky University.


---


Driver accused of leading police on a two-state chase in court
Driver accused of leading police on a Campbell County to Over-the-Rhine chase in court.


---


Newport Police looking for this suspected rapist
The Newport Police Department is asking for assistance in finding Warren Bishop.


---


Donald Clare dies; rebuilt
Rabbit Hash General Store
Donald E. Clare, the force behind the rebuilding of the Rabbit Hash General Store after the fire, has died.


---


High school student arrested after gun found in gym bag
A Northern Kentucky high school student was arrested after a gun in found in his gym bag.


---
Click for older headlines >
---




<! --do not removed -->



<! -- WEATHER JOBS HELP WANTED TRAFFIC COLUMN --> <! -- WEATHER JOBS HELP WANTED TRAFFIC COLUMN -->


Our NKY communities
on Facebook:

Boone County News 17,966+

Campbell County News 8,611+

Covington News 10,998+

Grant County Buzz 3,696+

Kenton County News 11,341+



Latonia News 8,692+

Northern Kentucky Life 12,154+

Old NKY Photos 10,333+

Cincinnati News 18,419+

NKY Directory 7,892+





---
Join the
conversation >
Obituaries >
Old NKY >
Real time
traffic cams >
Traffic by Waze >
Help Wanted >
<! -- PROMOTIONS PROMOTIONS PROMOTIONS --> <! -- PROMOTIONS PROMOTIONS PROMOTIONS -->