---
Wildcats > | Crime News > | History >
| I-75 Cams > | Daily Cincinnati > |
US News >

---
NORTHERN KENTUCKY >


Kentucky to open female only juvenile detention center in Newport

A 35-bed detention center in Northern Kentucky will be converted into the center, the governor said.

Starting this month, female juveniles placed in detention by the courts will be housed at the Newport facility, with some limited exceptions, state justice and public safety officials said.

The action comes in response to last month's riot at a juvenile detention center in Adair County.
NEWS REPORT >


---
---


Family sues Children's Home, Kentucky in 9-year-old boy's drowning

The Children's Home of Northern Kentucky, some of its employees, the state oversight agency and the state of Kentucky itself all negligently caused the death of one of its residents, a 9-year-old boy, a lawsuit says.

Ian Sousis escaped the facility multiple times before he drowned in the Ohio River after leaving on June 4, 2022, newly filed court records show.
NEWS REPORT >


---
---


Prosecutor says 'This is someone to be afraid of'. Strangulation suspect found guilty

"The sad reality of this case is that Bandy never should have been out of prison in the first place to commit these crimes, and a young woman almost lost her life because of it," Sanders said Wednesday.

Pardoned by former Ky. Gov. Matt Bevin nearly three years ago, Joheim Bandy was found guilty of strangulation on Wednesday.

The prosecutor said it didn't take long for Bandy to get in trouble. Officers began looking for him after several reports of strangulation in the City Heights neighborhood in Covington.
NEWS REPORT >


---
---


Daughter, mother took time out to do meth. What happened to the baby?

Two Kentucky women are in custody and charged with the death of a 14 month old. The two are facing manslaughter charges after the child drowned.

The two went upstairs to one of the bedrooms in the house and left that child alone downstairs. Police say the child was alone long enough to climb into a hot tub, that was inside the home, and drown.

They admitted to social services that they regularly use meth. They told social services that they had left the child alone to go upstairs and get high.
NEWS REPORT >


---
---


Did Deion Sanders just give a hint where he's gonna go?

Jackson State head coach Deion Sanders is noticing the love from Cincinnati's faithful.

Primetime posted a picture of a fan from 86-60 UC basketball win over NJIT who wore a shirt with Sanders in UC gear.
NEWS REPORT >


---
---


State transportation finally looking at dangerous interchange in Boone County

The Kentucky Transportation Cabinet released a statement Wednesday with regard to the Mary Grubbs exit on I-75 and recent severe wrecks:

"Details surrounding the cause of the incident have yet to be released. The Kentucky Transportation Cabinet's Six-Year Highway Plan includes a project to reconstruct the Walton Interchange."

"Design is currently underway."

Meaning, it may be a while before anything is done about it.
NEWS REPORT >


---
---
Recent arrests in Kenton Co. >


---


Reminder: You'll have to drive south first to drive north on I-75 from Covington

Starting Thursday, Dec. 1, the W. 4th St. entrance onto the highway will close permanently to make way for the new "Texas Turnaround" entrance further south on Pike St.

Drivers looking to travel north will be directed onto a southbound collector ramp along the interstate that leads to alternative ramps on Pike St. and Kyles Ln. Kind of loopy.
NEWS REPORT >


---
---


Enquirer, Gannett employees brace for latest round of layoffs

Gannett's news division is being hit with another round of layoffs, the company's third move to slash costs in the last six months.

Gannett, the owner of Enquirer, said those affected will be informed Dec. 1 and 2.
SUBSCRIPTION >


---
---


Newport Central Catholic raising $13 million for sports facility, building improvements

Newport Central Catholic High School has launched a $13 million campaign for an on-campus football field/athletic facility and improvements to the school.

Newport Central Catholic plans to build a stadium for football, boys and girls soccer and track and field, principal Kenny Collopy says.

That would give the school that sits on a hilltop its first on-campus home football field in decades.
SUBSCRIPTION >


---
---


FedEx driver spotted dumping deliveries; Good Samaritan delivered instead

Zach Arnwine and his girlfriend were driving along a highway Friday evening when they saw a FedEx truck with its flashers on.

Arnwine's girlfriend said it looked like the driver was throwing something on the side of the road. "We pulled up where he was, and there was packages lying everywhere," he said. "So, we decided to pick them up."
NEWS REPORT >


---
---


Police remove guns from Covington home after suicide-by-cop response with barricaded man

Police responded around 11 p.m. to the residence at Greenup and East 26th streets and treated it like a suicide-by-cop situation, Lt. Justin Bradbury confirms.

"It was a barricaded suspect. I don't want to release a lot of information about him out of respect for him. He was not arrested. He was in crisis, so he was taken to a hospital."
NEWS REPORT >


---
---


'Such a weird exit': People take to social media to complain about Boone County exit

Some people have taken to social media to complain about the Mary Grubbs I-75 interchange in Boone County, scene of a bad multi-vehicle wreck yesterday, killing one and injuring four. ​

"The left turn lane of that exit ramp often backs up onto the interstate," Jeff Coleman wrote. "It has been a rear-end collision waiting to happen for several years.

"It's only a matter of time until something similar happens off the Richwood and Mt. Zion exits."

"Hopefully the state will do something with this exit!! Its over crowded and only gonna keep getting worse," another wrote. FACEBOOK >


---
---


CVG Airport is giving people 'the finger'

Take time to notice what Jessica Andrews-Griffin of Amberly Village saw.

It has something to do with the underground train between the concourses and the main terminal.

"At each stop there is a button and there is a God hand. I say a God hand because it's Michelangelo's from the Sistine Chapel; it's the Birth of Adam, there's a God hand pointing at this button." NEWS REPORT >


---
---


Family of autistic boy who died in Ohio River pushing for new alert

Ian Sousis ran away from the Northern Kentucky Children's home on June 4.

It appears he ran a little over a half mile or so and was seen on a doorbell camera. He was running barefoot and looking back over his shoulder.

It was the last known image of Sousis alive. He drowned a few hundred yards away in the Ohio River.
NEWS REPORTS >


---
---


'That was my team': Childhood fan Maile signs with Reds; CovCath grad

Catcher Luke Maile has spent seven Major League seasons with four different organizations, but the Park Hills, Ky., native who grew up minutes from downtown Cincinnati has yet to play at Great American Ball Park.

That will change come Opening Day after the Covington Catholic High School graduate signed a one year, $1.175 million contract with the Reds on Monday.
SPORTS NEWS >


---
---


One driver killed in seven vehicle crash on interstate

The Boone County Coroner's Office was called to a crash on I-75 that had shut down all southbound lanes in the area.

The crash happened around 4 p.m. Tuesday in the area of Mary Grubbs Highway, according to a TRIMARC Traffic Alert.

The closed section of southbound I75 was between exit 173 and Walton/exit 171
NEWS REPORTS >


---
---


Important information about the Texas Turnaround in Covington; permanent ramp closure ahead

By 5 am on Thursday, the on ramp from Fourth St. to I-75 northbound will permanently close to accommodate the new lane configuration on I-75 Northbound.

While work continues to complete the new turnaround lane at Pike Street, signage will direct Fourth St. traffic to a temporary detour to northbound using I-75 southbound to Kyles Lane. ​

Also by 5 am, Thursday morning, the Pike St. ramp to I-75 northbound will reopen to traffic after a seven-month closure.
MORE INFORMATION >


---
---


The Boone County Sheriff's Office claims Moore sold heroin/fentanyl

NKY woman charged with manslaughter admits to selling drugs to man who later died from overdose

Jennifer Moore, 38, was charged with one count of second-degree manslaughter, one count of endangering the welfare of a minor, one count of trafficking a controlled substance and possession of a controlled substance.

Note: NewsNKY originally posted this item from the Sheriff's Office on November 23.
NEWS REPORTS >


---
---


PHOTO: Breakfast, Lunch, Dinner, Brunch

One thing we know for sure: People love Fort Wright Family Restaurant

The reviews are heavenly, like this one: "Good old fashioned double deckers stacked high with lunch meat and cheese, yum.

"Great choices for breakfast too, if that's your mood. Friendly, fast service."
READ REVIEWS >


---
---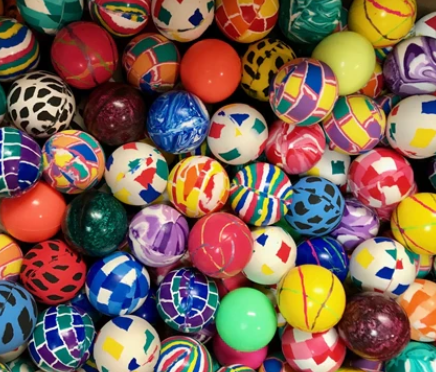 His family described him as a child 'who loved everyone around him.'

Child died after choking on a bouncy ball at Kentucky school

"He just choked on a ball, something you never think, with a kid that age, you would have to worry about something like that," his aunt, Emma McCubbins, told the outlet.

The outlet reported that his mother rushed to the school while first responders helped them at the scene. McCubbins and his mother were then airlifted to a local hospital.
STATEMENT >


---
---


"We want our kids to be resilient, right?," Ford stated.

Rural Kentucky schools tackle childhood trauma

Russell County teachers, staff, counselors and bus drivers have received intensive training on the effects of childhood trauma on kids' mental and physical health since 2019.

Today, elementary school suspensions have decreased by 50%, and more kids report feeling safe, cared for, and feel they 'belong' at school.

"We're talking about toxic stress, we're not talking about just any adversity," Mendoza pointed out. "There's really that kind of stress that is ongoing, and that can produce changes even in the brain and in the immune system."

According to the Child and Adolescent Health Measurement Initiative, nearly 40 percent of kids in the U.S. have been exposed to at least one adverse childhood experience, such as neglect or abuse, living with someone with a drug, alcohol or serious mental-health problem, the death of a parent, or exposure to violence or discrimination in the home or community.
NEWS REPORTS >


---
---


The EPA Criminal Investigation Division investigated the case.

Kentucky oil operator pleads guilty to negligent violation of Clean Water Act

A Kentucky man pleaded guilty today to a negligent violation of the Clean Water Act.

The charge stems from a 2018 discharge of oil and brine water into a small creek near an oil tank battery and eventually into other downstream creeks.
STATEMENT >


---
---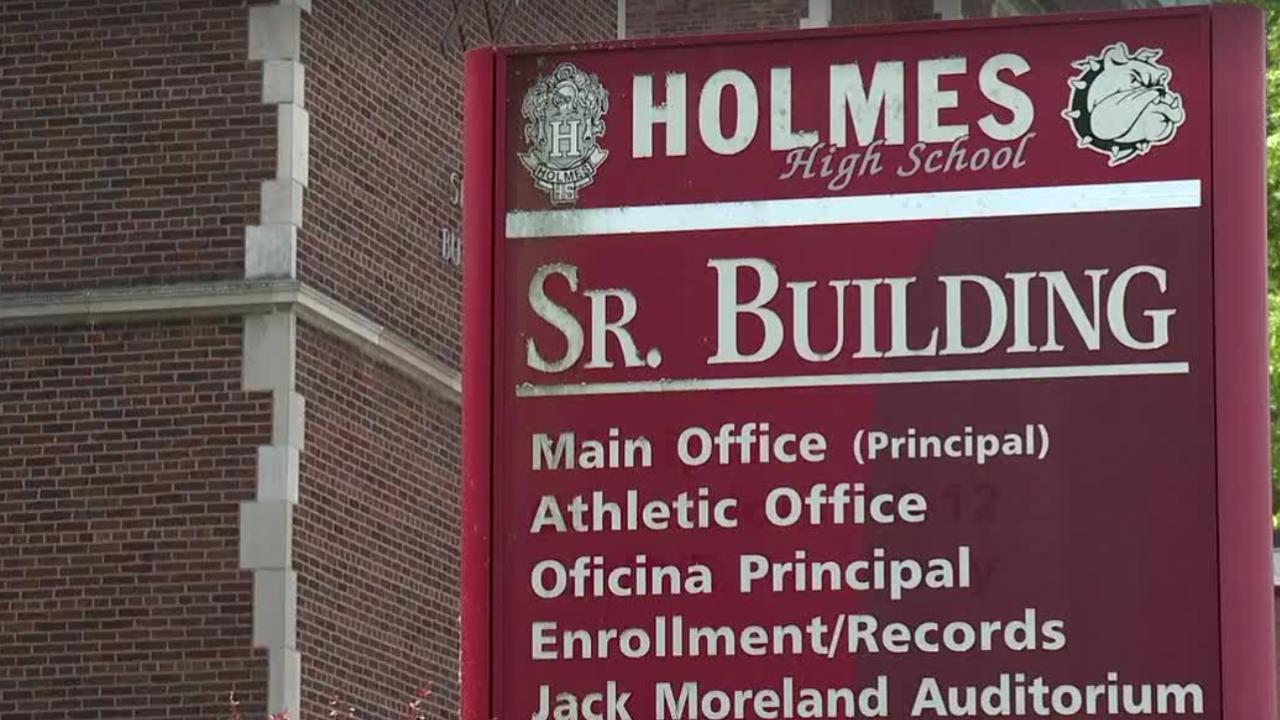 The Holmes campus was placed on lockdown for approximately one hour

Student arrested after gun found at Covington school

A Holmes High School student has been arrested in conjunction with a weapon found on campus on Monday, November 28. The student will face both criminal and school disciplinary charges.

"We take these matters seriously," said Superintendent Alvin Garrison. "The safety of our students and staff is always our top priority. The student will be punished to the fullest extent of the law."
NEWS REPORTS >


---
---


PHOTO: Amazon workers in Hebron likely to form union

Most local media ignoring Amazon workers' push to form a union, but it is getting attention elsewhere

Most local media ignoring Amazon workers in Hebron pushing to form a union, but it is getting attention elsewhere.

The Guardian, a British publication and news site, is one of many.
NEWS REPORTS >


---
---


The crash happened around 8:30 a.m

Dispatch: Pedestrian struck on I-275 EB near Turkeyfoot Road

A pedestrian was struck on I-275 EB in Kenton County near the Turkeyfoot Road exit during the Monday morning commute, investigators said.

The crash happened around 8:30 a.m.
NEWS REPORTS >


---
---


Nickolas D. Meecha, 24

Man accused of driving wrong way on I-71 while intoxicated appears in court

Nickolas D. Meecha, 24, was charged with driving under the influence, reckless driving, assault and wanton endangerment among other charges.

His arrest report stated that his eyes were bloodshot and he smelled of alcohol.
NEWS REPORTS >


---
---


PHOTO: The Swinford family cemetery is one of hundreds across Kentucky.

Family cemeteries scattered across Kentucky offer a window to the past

Mr. Swinford made a connection with his past that afternoon, one that guides him to this day.

The Swinford family's Cynthiana cemetery is one of hundreds across Kentucky.

NEWS REPORTS >


---
---
GREATER CINCINNATI >
---
---
You're not done yet! Continue to Daily Cincinnati headlines >
---
Bridge Cam:
Watching the bridge. They say congestion is the reason for a $3 billion companion bridge.
WATCH IT >
---
Cincinnati News: All the latest headlines from across the river.
See them >

Facebook: Northern Kentucky |
Boone County News | Campbell County News |
Covington News | Florence KY News |
Grant County | Kenton County News |
Latonia News | Newport News |
Kentucky News |






---
NORTHERN KENTUCKY NEWS is updated daily with news, information and key events in area. Northern Kentucky or NKY (for short) is part of the Cincinnati metropolitan area. Your input about NewsNKY.com is welcome. This site does not collect any data although advertisers may do so. Northern Kentucky. Northern Kentucky News. Northern Kentucky Headlines.
---




Joe Burrow | Larry Flynt | Winter Storm Warning | Tom Cruise | indexfeb18-2022 | Amazon Air | Shannon Gilday